Have you ever gone through the trouble of scheduling a meeting with people outside your organization only to discover, after setting the meeting, that that time has already been booked? You send countless emails back and forth to the different people involved and, once the meeting is finally set, something else has already come up and you have to start the whole process over again. It can be quite frustrating and time consuming. I found a solution, Bookings.
Microsoft Bookings is an app that makes scheduling and managing appointments/meetings easy. It is included with Microsoft 365 for Standard, Business Premium, A3, A5, E3 and E5 customers. Bookings includes a Web-based booking calendar and integrates with Outlook to optimize your staff's calendar, giving your customers flexibility to book a time that works best for them. If you've ever used Calendly then this could be a solution for you.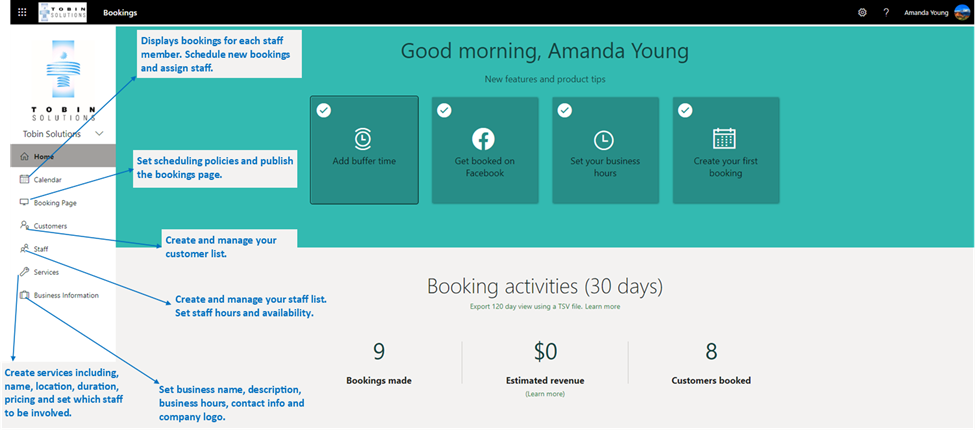 The Bookings app allows you to schedule a meeting with your company and an outside customer. These can be in-person meetings or meetings set up online using Microsoft Teams. The Bookings app creates a link to send to your customer so that they can see what free time is available and they can choose a time that works for them. Don't worry about privacy, the only information that anyone will see for any time that you have previously scheduled will be 'busy'. Once a meeting is scheduled both you and your customer will receive an email with all the meeting details, including a link to the meeting, if scheduled for online.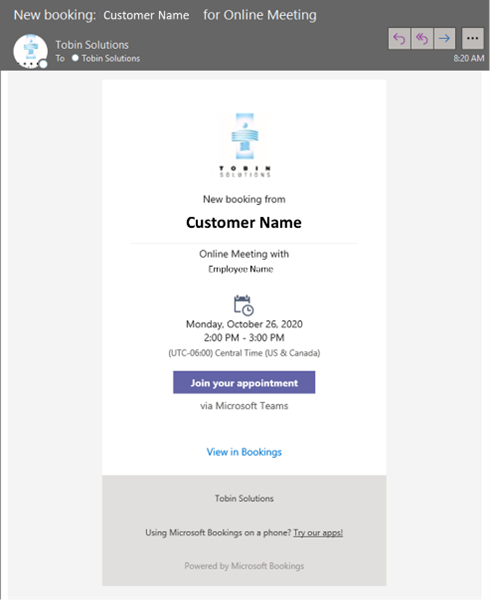 Bookings is fully customizable. You can set business hours, add your company logo, choose a color theme and set the time zone. This gives you the ability to customize what will be seen when they click on the link. There are also options to create a scheduling policy, email notifications and availability of staff. You can also add Bookings to your Facebook page and imbed it in your website.
Contact Tobin Solutions if you would like more information on how to use Bookings with your Microsoft 365 account.