You are invited to a special presentation
Tobin Solutions is committed to helping our clients' businesses succeed.In this unique webinar, you will discover how servant leadership is one of the most impactful ways to create employee engagement and achieve your business goals. You will also discover a new found fulfillment and enjoyment as a leader. And you'll walk away with the tools you can use today to empower and enable your team for greater business success.
Positive Power Of Servant Leadership with
Professor Tom Thibodeau
Professor Tom Thibodeau will be presenting on the Positive Power of Servant Leadership. Servant Leadership is Ethical, Meaningful, and Practical.
Ethical: Good people choose to work with Good people and ethical companies.
Meaningful: people who work with a high degree of purpose and principle are much more engaged in the work.
Practical: when people see the results of their work they are much more intrinsically motivated.
This presentation promises positive energy, encouragement, and engagement.  Join us for this special event presented by Tobin Solutions on Wednesday, April 14th from 9:00 AM to 11:00 AM.  
Hope you can join!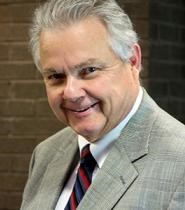 Biography: Tom Thibodeau is the distinguished professor of Servant Leadership at Viterbo University where he has been teaching for 38 years. He is the founder of the Master's degree in Servant Leadership at Viterbo, the only master's degree of its kind in the nation. Tom is a husband, father, grandfather, teacher, active community member, and part owner of a country tavern.
---
Register Here!  Positive Power Of Servant Leadership with Professor Tom Thibodeau