What does the DNC and the coronavirus have in common?  Both may have you stay home for an extended period of time.
So you might want to ask yourself what the impact may be to your business and how you might operate your business if you, your employees, your partners, or your clients need to stay home.  This isn't a scare blog – it's an opportunity to create your own luck by planning ahead for working from home.
The DNC
The 2020 Democratic National Convention will take place in Milwaukee from July 13-16.  50,000 people will be coming in this summer for the DNC.  That's going to create a financial boon for many local businesses serving the DNC and its convention-goers, news media, and more.
Along with a national political convention comes a concern for security.  Businesses inside or near the zone may experience delays related to security or simply the massive increase in people and vehicles.  It may be very congested or challenging to get to your place of business or clients inside the zone.  Will you want to stay home or deliver services remotely?
A security zone is currently specified as follows:
Cherry Street to the north
Clybourn Street to the south
10th Street to the west
Water Street to the east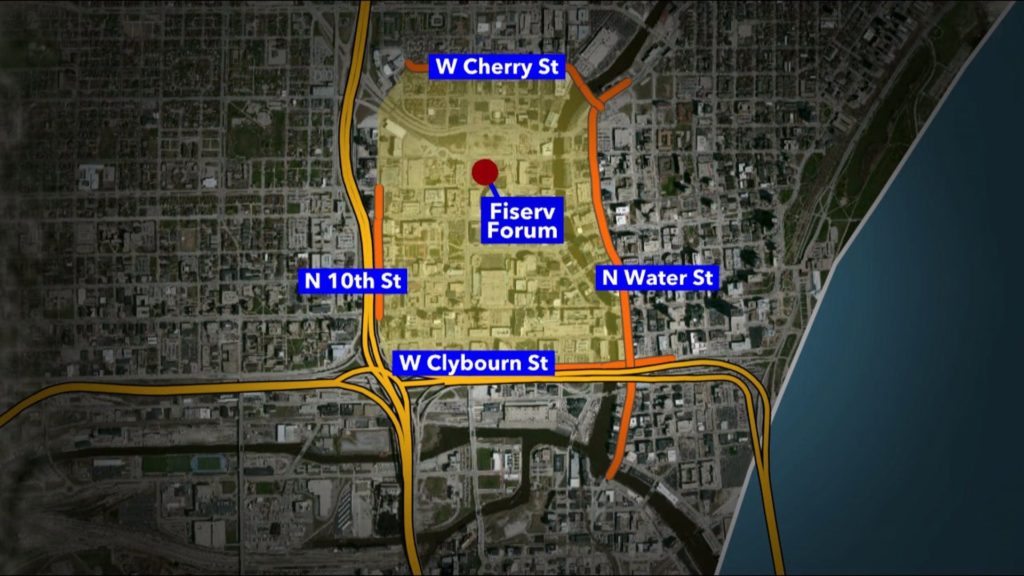 The Coronavirus
This blog post is not about the health related side of the coronavirus.  The tragedy of it is heartbreaking and I hope it fizzles out soon and we don't have to experience severe illness here at home.  This blog post is about the business impact of the coronavirus.
Based on what we're seeing in other countries impacted by the coronavirus, we can look at what the business impact might be here.  In other countries, closing or canceling of large events, school closings, and requests to stay home or work from home are becoming common.  Travel is being restricted.
Whether to contain the spread of the virus, or to care for sick family, the streets where this is happening are quiet.  The pictures coming from Italy's northern cities where outbreaks have been declared are startling.  Streets normally busy with people are deserted.
In the USA, Nancy Messonnier, director of the National Center for Immunization and Respiratory Diseases at the Centers for Disease Control and Prevention, said Tuesday the agency expects a sustained transmission of the virus and called for businesses, schools and communities to brace themselves and plan for potential outbreaks.
"The disruption to everyday life might be severe," Dr. Messonnier said.
Working from Home
One event is certain.  The DNC is coming to Milwaukee this summer.  Another event, a pandemic, or any impact here at home is less certain.  Either way, the opportunity to create your own luck is to plan and prepare for what we know and what could be possible.
So I invite you to get into action today.  Here are some steps and considerations.
 Consider what the potential impact of all of this will be for you and your business.
What is the potential impact on your employees, customers, vendors, and partners?
If people need to work from home, how will they do it?  What are your expectations?
Do you currently have solid, reliable remote access to the tools and technologies your team needs to do their job?
Contact your IT provider to ensure everything is in place, tested, and supportable.
Is cyber security in place so your remote workers can do this safely and securely?
Do you have the remote devices in sufficient quantities like computers and phones to work remotely?
If people get sick or are not allowed or available to come to work, do you have sufficiently documented procedures and cross-training in place?
Are your HR policies current and reflecting your business needs?
-Jeremy